Wood fences are popular for both residential and commercial applications. A traditional wood fence is hard to beat for its classic warm look and aesthetic appeal. Wood fences need a little more care than most fences however, as wood is more susceptible to the elements. With the proper care and maintenance, you can keep your wood fence looking just as good as the day it was installed for many years to come.
Tips for Wood Fence Care
Sealer
Sealing your wood fence with a wood sealer is essential for keeping it protected from the elements. Sealing prevents mildew from building up on the fence and causing rot. Read our blog on how to seal a wood fence for more information.
Keep it Dry
Obviously you can't help the rain falling on your fence, but make an effort to keep it dry otherwise. Position sprinklers away from wood fences to avoid getting them wet and avoid water pooling up around fence posts, which can cause structural damage.
Keep it Clear
Vegetation has a habit of growing on and around wood fences, which over time can weaken its structural integrity. Keep your fence clear of vines, tree limbs, and other vegetation that starts to grow on it in order to keep it protected.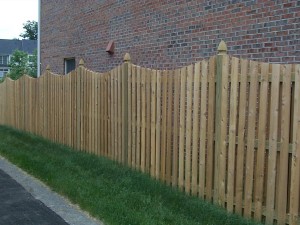 Hercules Fence of Richmond, VA prides itself in installing fence at some of the most prestigious places in the world, as well as for many government agencies & and well known businesses. We are proud of our unique and prestigious fence installations that we like to recognize as our "Signature" projects. Whether a custom installation designed by a Hercules professional, or a challenging project at a national landmark, Hercules fence takes a special pride in these jobs.
In addition to offering you experience and stability, Hercules Fence can offer the buying power of the largest fence company based in Virginia. Whether you are seeking chain-link fence, wood, PVC, ornamental aluminum, ornamental steel, decks, gate and operator systems, guardrail, dog kennels, wire mesh cages or construction panels, Hercules can buy the product at a price that will afford you value to complement our quality.
If you choose Hercules Fence of Richmond, VA today, you'll learn why we're the best in the business. The knowledgeable people of Hercules Fence have developed a reputation since 1955 for professional service and quality installation. With over 50 years in the fence business, we are well aware that our reputation must be earned anew every day.
Contact Hercules Fence of Richmond, VA today at (804)752-7992 or contact us on our website to talk about a residential or commercial fence.