Did you just move into a new property with an old, unsightly fence? Before you remove it, there are several things you should take into consideration.
Do you own the fence?
If you do, then you can do with it as you please. However, depending on the history of the property, the fence might not be yours. Or it may have been installed on your property by the previous owner, but the owner may have installed it without approval or on your neighbor's property line. If this is the case, your best option is to talk to your neighbor and ask if he or she would allow you to tear the fence down so you could build a new one.
Call the utility company
Before you start digging, call the utility company. They may have underground wires in the area, and you definitely don't want to be fined for damaging their wires.
Have a plan
Fence posts can be difficult to remove. They're often stuck in a mixture of cement and gravel which can extend several feet into the ground. If you don't have the equipment or experience, it's a good idea to call a professional fence contractor to assist you.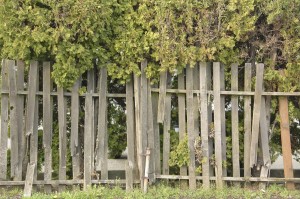 Hercules Fence of Richmond, VA prides itself in installing fence at some of the most prestigious places in the world, as well as for many government agencies & and well known businesses. We are proud of our unique and prestigious fence installations that we like to recognize as our "Signature" projects. Whether a custom installation designed by a Hercules professional, or a challenging project at a national landmark, Hercules fence takes a special pride in these jobs.
In addition to offering you experience and stability, Hercules Fence can offer the buying power of the largest fence company based in Virginia. Whether you are seeking chain-link fence, wood, PVC, ornamental aluminum, ornamental steel, decks, gate and operator systems, guardrail, dog kennels, wire mesh cages or construction panels, Hercules can buy the product at a price that will afford you value to complement our quality.
If you choose Hercules Fence of Richmond, VA today, you'll learn why we're the best in the business. The knowledgeable people of Hercules Fence have developed a reputation since 1955 for professional service and quality installation. With over 50 years in the fence business, we are well aware that our reputation must be earned anew every day.
Contact Hercules Fence of Richmond, VA today at (804)752-7992 or contact us on our website to talk about a residential or commercial fence.
Source
http://www.fencespecialists.com/blog/fencing-tips/tips-on-removing-an-old-fence/