Any time you hire a home improvement contractor, whether it be a bathroom remodeler or a fence company, you want to make sure you're dealing with a reliable and reputable contractor. This is why it's important to ask plenty of questions when you're looking for a fencing contractor in Richmond. You can use this list of questions below to ensure that the company you're looking at is reputable and will do the job right.
How do I Know I'm Dealing with a Reputable Fence Company?
-Ask how long they've been doing business under their current name. If the company claims to have been around for awhile but only recently started using their current name, there may be a motive for this that they probably won't share with you.
-Always ask if they are licensed to operate in the state, and ask for proof.
-In addition, ask if they are insured for liability and workman's compensation.
-Ask if the fencing contractor has a physical address in Richmond and has an office space there. So-called fly-by-night operations that are more likely to rip you off probably don't have a fixed address, which is red flag.
-Ask if there is any pending legal action against the company. If there is, this could suggest that they weren't professional in their relationship with a previous customer.
-Ask if they will provide a written contract. You always want to have a comprehensive contract to refer back to. This protects both you and the contractor, and can serve as your proof that they did or did not do work that was supposed to be done.
-Ask about their policy for removal of waste and cleanup after the installation is done. Any fence installation will generate some waste that needs to be cleaned up. A reputable fencing contractor in Richmond will have a policy on cleanup of this waste so you can be sure you won't be stuck with the job.
-Ask if they are members of any industry associations. A fencing contractor that is well-connected in the industry is likely to be a reputable contractor.
-Ask if they will take care of the permitting process. You'll need a permit to get a fence installed on your property, and a reputable fencing contractor in Richmond will take care of this for you.
-Ask for references from previous customers. A company without references is a big red flag. Talk to references to get their opinion of the company and find out if they were satisfied with the job that was done.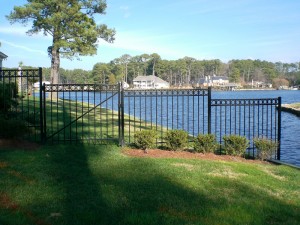 Hercules Fence of Richmond has been providing professional fence installation and service in Richmond for more than 50 years. Call us at (804)752-7992 or contact us on our website to learn more about residential and commercial fencing in Richmond.