Pasture and paddock fences are exposed to the elements all year round, and the snow, wind, ice, and rain of a long winter can all take their toll. It's a good idea to inspect your pasture fence at least once during the winter to look for signs of damage. A damaged fence may allow horses or other animals to escape, which is why you want to look for any problems that have already developed or are in the process of developing. From Equus Magazine's website, here are some things to look for when inspecting your paddock fence in the winter:
Broken or weakened fence boards
Slack smooth steel wire fencing in need of tightening or refastening
Loose or projecting nails
Wobbly posts or support braces
Sagging gates
Frayed, broken or inoperable electric fences. Use a fence tester to make sure they're "hot."
Downed tree limbs, especially from toxic red maple or cherry trees, and other hazardous materials.
It's best to conduct a walking inspection as opposed to riding your house, because you'll be able to see any damage better. Depending on the severity of the problem, you may be able to delay repairs until better weather arrives. However, if the fence isn't structurally sound, the best course of action is to fix it as soon as possible.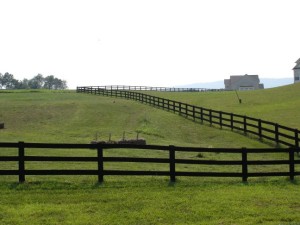 Hercules Fence of Richmond, VA prides itself in installing fence at some of the most prestigious places in the world, as well as for many government agencies & and well known businesses. We are proud of our unique and prestigious fence installations that we like to recognize as our "Signature" projects. Whether a custom installation designed by a Hercules professional, or a challenging project at a national landmark, Hercules fence takes a special pride in these jobs.
In addition to offering you experience and stability, Hercules Fence can offer the buying power of the largest fence company based in Virginia. Whether you are seeking chain-link fence, wood, PVC, ornamental aluminum, ornamental steel, decks, gate and operator systems, guardrail, dog kennels, wire mesh cages or construction panels, Hercules can buy the product at a price that will afford you value to complement our quality.
If you choose Hercules Fence of Richmond, VA today, you'll learn why we're the best in the business. The knowledgeable people of Hercules Fence have developed a reputation since 1955 for professional service and quality installation. With over 50 years in the fence business, we are well aware that our reputation must be earned anew every day.
Contact Hercules Fence of Richmond, VA today at (804)752-7992 or contact us on our website to talk about a residential or commercial fence.
Source
http://www.equisearch.com/horses_care/a-mid-winter-fence-safety-check/